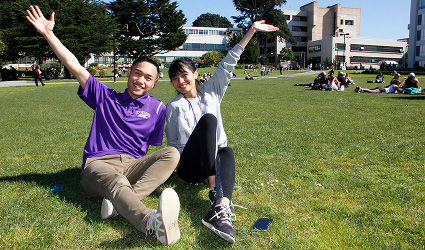 Explore campus using the 360° videos below. When playing the videos, use your cursor to click and drag to move the virtual camera. After exploring our campus virtually, jump to
this request form
to schedule a date to come visit us in person.
…Read more
Less…
If you're looking for a college that brings together top-tier academics and Christian faith, then consider Messiah University. At Messiah, you'll prepare for…

This is mostly a fun video for you to check out the 360 capabilities and the capabilities of the two people tossing a frisbee back and forth. If you are on a mobile…

Every year the Henner Center hosts a campus activity fair - join us for rock climbing, classic arcade gaming, and more!
Search for ""